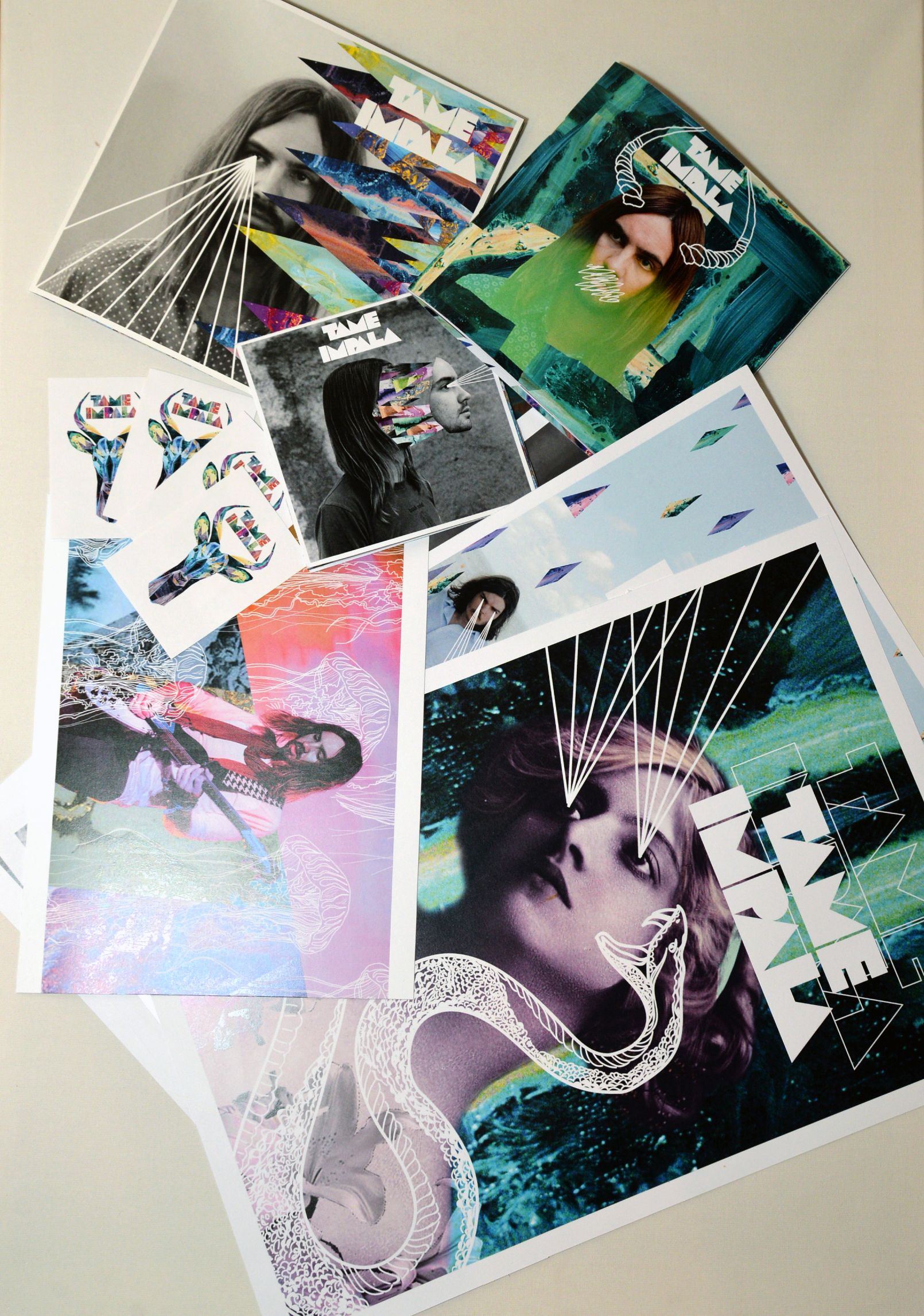 | | |
| --- | --- |
| Study location | Hungary, Budapest |
| Type | Undergraduate, Full-time |
| Nominal duration | 6 semesters (3 years) (180 ECTS) |
| Study language | English |
| Awards | BA |
Tuition fee

€7,800 per year

Application fee

€100 one-time

Non-refundable in all cases.

Deposit

€750 one-time

Mandatory deposit for all dormitory reservations.

Registration fee

€100 one-time

Non-refundable in all cases.

Insurance fee

€150 one-time

Medicover's health insurance, available only for applicants under the age of 37.

Accommodation fee

€400 per month

Please note that a uniform invoice of 400 EUR is issued for everyone as coverage of the first month's rental fees.

If you get accommodated in a cheaper room type or a different accommodation, the generated overpayment will be deducted from your second month's rental fees.
Entry qualification

High school / secondary education (or higher)

The entry qualification documents are accepted in the following languages: English / Hungarian.

If the transcript received from your school is not in English/Hungarian, you must have it translated into English and upload the translation together with verified copies of the original version.

Original documents are to be shown as part of the in-person registration process in Budapest.
Language requirements

English
Accepted proof of proficiency: FCE or CAE, IELTS 5.5+ or TOEFL 69+

Intermediate command of English is required.

Please note that all applicants have to participate in an online admission interview. During this interview, you will need to prove your language skills and the admission committee will make their admission decision based on this. If you do not reach the necessary language level, you will not be granted direct admission for your chosen program, even if you have a previously obtained language certificate.

Applicants who do not meet the minimum language requirements, but are eligible for the English Language Preparatory Program, will be offered to start their studies with the preparatory program.
Other requirements

A motivation letter must be added to your application.

A relevant portfolio is required.

Please upload your application materials to Google Drive (or any other file storage and synchronization service) and put the publicly accessible link to the 'Portfolio' section of your online application form.

Application materials:

• 1. A sample of your autonomous artworks or graphic design works, both manual and digital is accepted. Every form of graphic design is welcomed: illustrations, layouts, logos, comics, CD and book covers, posters, typo-posters, packaging designs, brand identities, web designs, etc.

Every form of graphic art and all kinds of techniques are also welcome: graphic studies, computer graphics, manual drawings, sketches, aquarelles, collages, paintings, works made by printmaking techniques, etc.

Handmade originals have to be scanned and combined with digital works in one single PDF portfolio.

Please name the file as: Your name_graphicdesign_BA.pdf

• 2. A short Letter of Motivation in which the applicant informs us about their educational background and the reasons for choosing to study Graphic Design BA at our institution.

• 3. A narrative Curriculum Vitae in which the applicant shows us their educational background and highlights the most important events of their life.

4. Please include a Statement of Ownership that verifies that all the materials included in the portfolio were created by you alone, and write a few words about the works in the portfolio. In the case of collective work, please clearly indicate your personal contribution to the given project(s).

Every written material should be sent in PDF format.
Overview
This program is for you if you are interested in the various fields of graphics, are creative, have good visual sense and drawing skills, are familiar with the basic computer graphics software and are interested in typography.
In the age of desktop publishing (DTP), graphic design became the most innovative branch of design, with a strong presence of its intellectual products in everyday life, both in the online and offline media. In these fields, we will introduce you to the secrets of the various surfaces and media of graphic design, from illustration to book, identity and poster design, branding, logos, pictograms and packaging design.
Practical opportunities during education:
In our Graphic Design workshop, you can create illustrations using lithography, screen printing, linocut and woodcut techniques. Our computer studios have the latest DTP software at your disposal. You can try out our digital printing machines and Rizography, and use our laser cutter, 3D printer and bookbinding workshop to make your computer designs a reality.
The training will give priority to:
- individual consultations, mentoring by teachers
- focusing on practical work and creativity
- creative solutions to realistic, real-life, often challenging problems, actual tasks
- teamwork alongside individual achievement
- an integrated, cross-disciplinary project-based teaching methodology
Programme structure
What can you study with us?
- We build on your competencies so that they can be fulfilled.
- You will find your individual voice, style and brand.
- You will become committed to innovative, aesthetic, smart graphics and typography.
- We will channel your creativity into a conscious flow so that you can work both independently and in a team.
• The first year is about developing manual and computer skills, learning traditional procedures as well as the latest in graphic technology. You will also design illustrations, covers, artistic posters, logos, pictograms and image identity.
• The second year will be about book and magazine design, typography tools, and joint use of fonts and images. We will also focus on packaging design, branding, corporate identity and sustainability, bio-design and eco-consciousness in graphic design.
• In the third year, you will focus on complex and integrated projects, interactive graphics appearing on the latest platforms of the digital age, responsive web design, mobile applications, UI and UX design, myBRAND portfolio and diploma work implementation.
Specializations:
• Graphic Design
Choose this specialization to acquire hands-on knowledge on the greatest scale both on the traditional platforms of graphic design and in the area of the new media. You will be able to find your own voice on every graphic design platform through life-like tasks, which you will be able to exploit in your design and creative work. We will prepare you to be able to communicate visually in the language of graphic design in your career.
In this specialization, you can learn typography, logo, pictogram design, branding, packaging design, illustration design, book design, poster design, bookbinding, web design, infographics, infodesign, reproduction graphics, linocut, woodcut, engraving, lithography, screen printing and risography.
• Packaging Design
Choose this specialization if you feel it is important to dress the brands lined up on store shelves with practical and functional design objects, creative product images, and unique and special packaging. Our specialization emphasizes the knowledge of innovative technologies, biomaterials, and the possibility of recycling and re-use in the field of packaging culture, which is one of the most complex and most demanding areas of visual communication.
This specialization includes packaging culture, paper and packaging industry skills, printing technology, visual concept development, campaign, logo, emblem, pictogram, brand image identity, branding, infographics, illustration techniques, typography, mock-ups, model making, 3D visual design, 3D graphics with spatial illustration, pop-up book design, board game design and creation, bookbinding techniques.
Specializations are launched only if a sufficient number of students wish to join the specialization.
Main topics:
Graphic Design Studies, Graphic Design Techniques, Experimental Design, Typography Practice, Graphic Design Theory and Methodology Practice, Art History, Basics of Philosophy and Aesthetics, Theory and Practice of Visual Communication, Critical Thinking and Art, Design Thinking
Career opportunities
• freelance artist as graphic designer, packaging designer, illustrator
• art director, graphic designer in graphic studios, creative agencies
• illustrator, image editor or DTP editor in online and print media
• web designer, UI, UX designer
Our success stories:
• 'Connect us' exhibition at Vienna Design Week 2022, our students exhibited works that were made for the European Cultural Capital 2023 Project
• Vylyan Bogyólé Wine Label Competition 2022, Myriam Babarczy 2nd Prize, Lili Pataki 3rd Prize
• ARTHUNGRY 2021, Babarczy Myriam 3rd Prize, Máhr Zsófia 2nd Prize
• Vylyan Bogyólé Wine Label Competition 2021, Veronika Kovács 1st prize, Dóra Eső Audience Prize
• OMDK 2021, Dorottya Kelemen 1st prize, Zsófia Máhr 1st prize, Enikő Varga 3rd prize
• ARTHUNGRY 2020, Fanni Sipos 1st prize, Regina Vitányi 2nd prize
• OMDK 2017, Marcell Puskás 2nd prize, Dániel Szakos 1st prize, Laura Sásdi 1st prize
• PACKAGING OF THE WORLD, METU students Zsófia Paszternák's and Krisztina Németh's work featured among the most creative Students Projects entries
• 1st BUDAPEST ILLUSTRATION FESTIVAL 2020, 1st Prize in non-fiction category: Réka Koszó
• POSTERFEST INTERNATIONAL POSTER COMPETITION, Bálint Tótok: 2nd prize, Ádám Faniszló́: 3rd prize
• A38XMET winning posters: Tiger Lillies/Mais Ahmad; sóley/Alba Jorge Cardona
• 7th NOVI SAD INTERNATIONAL STUDENT POSTER BIENNALE Kristóf Szabó: main prize;
• 14. ARC poster exhibition, ́Ádám Faniszló: special prize
• OMDK 2015, Marcell Puskás: Pro Arte Gold Prize; Orsolya Kosztándi, 1st prize; Barbara Zsidek: 3rd prize
Our alumni:
• JÚLIA DÉR, GABRIELLA BÁCSI – Prezi
• RITA PAPP – Scolar Kiadó, Ozone TV, Life TV
• NIKI GROZDICS – Algran
• LUCA DIVÉKI – Satchi&Satchi
• ZSÓFIA PASZTERNÁK – 123FormBuilder
• DOROTTYA KELEMEN – Deutsche Telecom
• ORSOLYA KOSZTÁNDI – Epidemic Sound
• GRÉTA KOSZÓ – Brandfizz
• BARNABÁS KAMILLY – Vodaphone
• NÁNDOR LAJOS DANYI – Sigma Technology Group
• EVELIN HORVÁTH – MTVA
• ÁDÁM FANISZLÓ – Agave
• ZSÓFIA PRESSING – Warner Media
• MERCÉDESZ VÖRÖS – Brightly
• MARISSA HSU – Phiture – Mobile Growth Consultancy
• MILLA ODOR – Phiture – Mobile Growth Consultancy
• KEMAL DIS – Ericson
• KIMIA GOLABGIR – Saatchi & Saatchi
• IDIL EMIROGLU – Journal D'Ambroisie