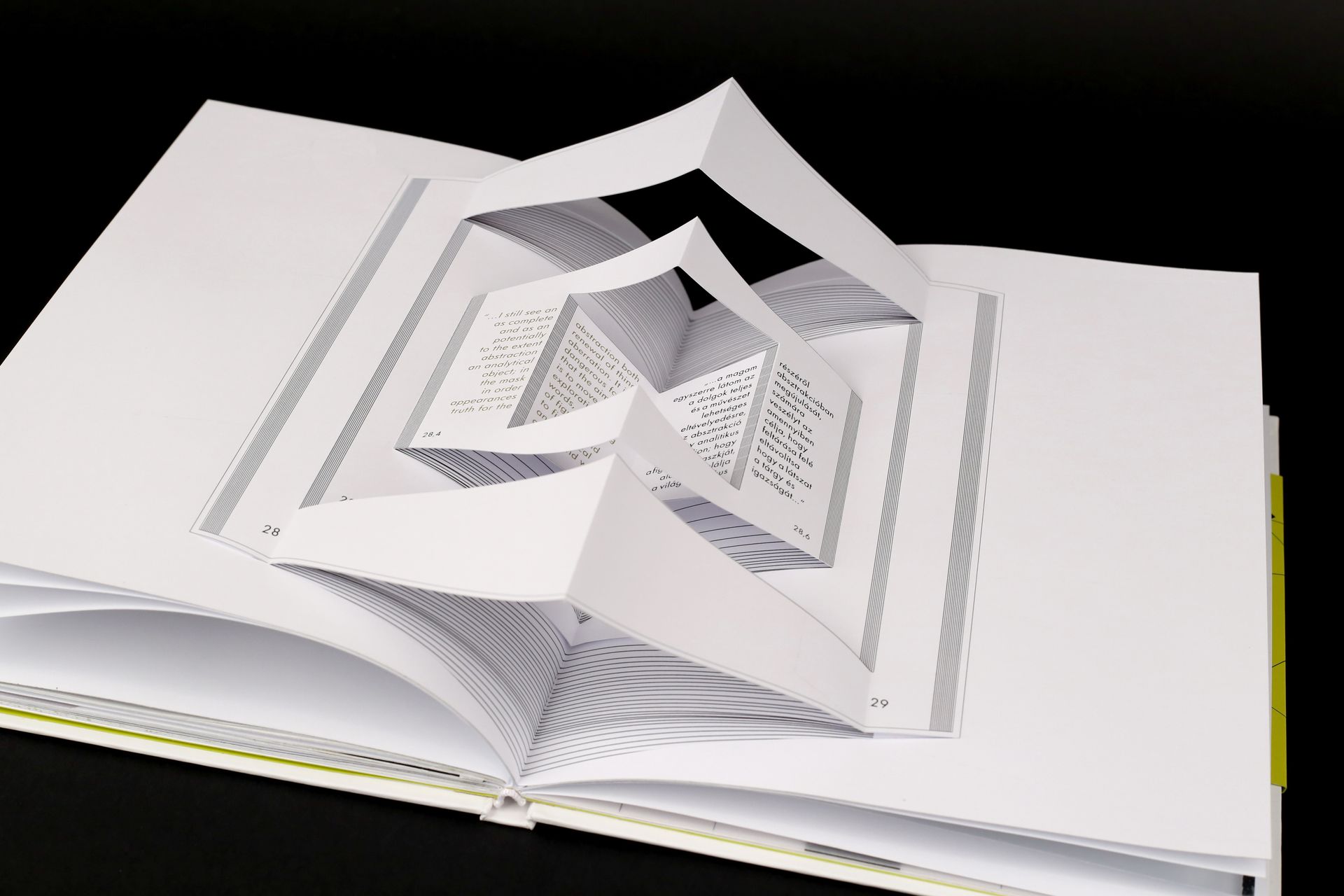 | | |
| --- | --- |
| Study location | Hungary, Budapest |
| Type | Graduate, Full-time |
| Nominal duration | 4 semesters (2 years) (120 ECTS) |
| Study language | English |
| Awards | MA |
Tuition fee

€8,000 per year

Application fee

€100 one-time

Non-refundable in all cases.

Deposit

€750 one-time

Mandatory deposit for all dormitory reservations.

Registration fee

€100 one-time

Non-refundable in all cases.

Insurance fee

€150 one-time

Medicover's health insurance, available only for applicants under the age of 37.

Accommodation fee

€400 per month

Please note that a uniform invoice of 400 EUR is issued for everyone as coverage of the first month's rental fees.

If you get accommodated in a cheaper room type or a different accommodation, the generated overpayment will be deducted from your second month's rental fees.
Entry qualification

Undergraduate diploma (or higher)

The entry qualification documents are accepted in the following languages: English / Hungarian.

If the transcript received from your school is not in English/Hungarian, you must have it translated into English and upload the translation together with verified copies of the original version.

Original documents are to be shown as part of the in-person registration process in Budapest.
Language requirements

English
Accepted proof of proficiency: FCE or CAE, IELTS 6+ or TOEFL 79+

Upper intermediate command of English is required.

Please note that all applicants have to participate in an online admission interview. During this interview, you will need to prove your language skills and the admission committee will make their admission decision based on this. If you do not reach the necessary language level, you will not be granted direct admission for your chosen program, even if you have a previously obtained language certificate.

Applicants who do not meet the minimum language requirements, but are eligible for the English Language Preparatory Program, will be offered to start their studies with the preparatory program.
Other requirements

A motivation letter must be added to your application.

A relevant portfolio is required.

Please upload your application materials to Google Drive (or any other file storage and synchronization service) and put the publicly accessible link to the 'Portfolio' section of your online application form.

Application materials:

• 1. Create a Portfolio, which best represents your work:

Samples of your previous graphic design works, both manual and digital are accepted. Every form of graphic design is welcomed: illustrations, layouts, logos, comics, CD and book covers, posters, typo posters, packaging designs, brand identities, web designs, etc.

Every form of graphic art and all kinds of techniques are also welcome: graphic studies, computer graphics, manual drawings, sketches, aquarelles, collages, paintings, works made by printmaking techniques, etc. The maximum number of the works in the portfolio is 25 pieces.

Handmade originals have to be scanned and combined with digital works in one single PDF portfolio.

Please name the file as: Your name_graphicdesign_MA.pdf

• 2. A short Letter of Motivation in which the applicant informs us about their educational background and the reasons for choosing to study Graphic Design Masterclass at our institution.

• 3. A narrative Curriculum Vitae in which the applicant shows us their educational background and highlights the most important events of their life.

• 4. Please include a Statement of Ownership that verifies that all the materials included in the portfolio were created by you alone, and write a few words about the works in the portfolio. In the case of collective work, please clearly indicate your personal contribution to the given project(s).

Every written material should be sent in PDF format.
Overview
This program is for you if you are empathetic and creative, have a good collaborative and critical attitude; if you set yourself high standards and want to produce high-quality, valuable graphic design work. If you have graduated in a different field, you can still switch and choose our training.
During our Master's Program, you can become a graphic design artist who is able to respond to actual situations and present creative and artistic solutions, and who is able to create and implement high-quality work on every job platform.
We are a flexible, fresh-minded program, our virtue is openness. With the help of our faculty of renowned, leading professionals in various fields of Graphic Design, we give you maximum scope to find your individual style and build your own artistic brand.
We invite you as fellow creatives to join us in a good mood, an artistic institution that encourages teamwork, integrated design practice, state-of-the-art design thinking and a good atmosphere, which underpins the creative work with the right theoretical knowledge.
Practical opportunities during education:
From the archaic classical printing and reproduction-graphics processes to the most modern digital printing machines, our students have at their disposal technical and technological possibilities that allow them to produce the results of their design work in the Workshops and Studios of the Department, whether it is 3D printing, laser cutting, Risograph printing or bookbinding. The cross-disciplinary project-based teaching methodology also extends our students' skills towards integrated designing processes. With the help of our collaborative partners, our students take part in real-life assignments that allow them to gain professional experience by working with clients during their training.
The training will give priority to:
- individual consultations, mentoring by teachers
- focusing on practical work and creativity
- creative solutions to realistic, real-life, often challenging problems, actual tasks
- teamwork alongside individual achievement
- an integrated, cross-disciplinary project-based teaching methodology
Programme structure
What can you study with us?
- the ability to solve problems with a practical, functional design focus
- design knowledge that can be used across all graphic design interfaces
- innovative graphic solutions based on freedom of experimentation
- innovative solutions based on individual identity, but which can also be developed in teamwork
- socially sensitive communication strategy building and creative thinking that reflects social problems
- the methods of Design Thinking
- a practice-oriented, creative design attitude, able to respond to real-life, real-world situations
• The first semester focuses on typography, book design, illustration, infographics, packaging design, image identity, branding
• The second semester involves your specialization. You can develop your knowledge focused on the selected area, in all surfaces of graphic design, or in graphic art and illustration
• The third semester includes complex, integrated design processes, experimental design tasks in both specializations
• In the fourth semester, your instructors help you to create complex visual messages as a result of the research process, to implement the myBRAND portfolio and the diploma work
Specializations:
• Graphic Design
Our master's program builds on the experience you gained in your bachelor's degree, giving you the practical, real-world skills that you need to pursue graphic design at a high level. Choose this specialization to develop your individual artistic voice in traditional graphic design surfaces and new media fields. We prepare you for your career, so you can design and execute the most impactful, multi-faceted creative visual messages in all areas of graphic design.
What can you study with the Graphic Design Specialization?
Typography, logo, pictogram, identity, packaging, book, poster and web design, branding, identity design, infographics and infodesign.
Main topics of the specialization:
Graphic Design Studio Practice, Creative Graphic Design Studies, Experimental Design, Data Visualisation, Branding, Product Design, Complex Design, Print Media, Web Design
• Graphic Art
If you are looking to develop your own independent artistic expression and if you are looking to develop your excellent manual skills in illustration, comics, book cover, poster and book design, choose the Graphic Art specialization!
What can you study with the Graphic Art Specialization?
In addition to complex Graphic Design and typography tasks, you can also study unique and reproduced graphic genres, art book design, creative bookbinding, Pop-Up book design, manual and digital illustration.
Main topics of the specialization:
Graphic Design Studio Practice, Reproduction Graphics, Book Design, Poster Design, Graphic Design Techniques, Illustration Design, Comics, Creative Graphic Design Studies, Experimental Graphics, Graphic Installations
Specializations are launched only if a sufficient number of students wish to join the specialization.
Main topics:
Graphic Design Studio Practice, Creative Graphic Design Exercises, Experimental Design, Data Visualization, Corporate Identity, Brand Building, Packaging and Product Design, Complex Design, Print Media, Graphic Workshop Practice, Book Design, Illustration, Web Design, Graphic Design Research Methodology, Typography Design Theory, Experimental Typography, Type Design, Sustainability in a Cultural Anthropological Approach, Critical Cultural Studies, Creative Visual Communication Practice, Media Technology Practice, Integrated Co-Art Practice
Career opportunities
• independent artist, graphic designer, illustrator and graphic artist
• in graphic studios and creative agencies as an art director or graphic designer
• work in the online and print media as an illustrator, image editor, artistic head, DTP editor or web designer
Our success stories:
• 'Connect us' exhibition at Vienna Design Week 2022, our students exhibited works that were made for the European Cultural Capital 2023 Project
• Vylyan Bogyólé Wine Label Competition 2022, Myriam Babarczy 2nd Prize, Lili Pataki 3rd Prize
• ARTHUNGRY 2021, Babarczy Myriam 3rd Prize, Máhr Zsófia 2nd Prize
• Vylyan Bogyólé Wine Label Competition 2021, Veronika Kovács 1st prize, Dóra Eső Audience Prize
•OMDK 2021, Dorottya Kelemen 1st prize, Zsófia Máhr 1st prize, Enikő Varga 3rd prize
• ARTHUNGRY 2020, Fanni Sipos 1st prize, Regina Vitányi 2nd prize
• Graduation Projects Competition 2020, Enikő Horák 2nd Prize
• SEIGN WEEK 2017, STARTING POINT Exhibition by Budapest Metropolitan Univesity
• Laura Sásdi received a surcharge of Móra Ferenc Publishing at the Golden Vackor children book illustration competition in 2017
• METU ART DIPLOMA PRIZE Orsolya Kosztándi, Luca Kálmán
• 9TH INTERNATIONAL STUDENT POSTER BIENNALE Skopje, Réka Némedi Varga: main prize, 2017
• POLISH FILM SPRING 2017, poster exhibition, Művész Cinema
• BRANDPACK, Galamb Street Gallery
• ENTER, Exhibition Palace Budapest
• FONT/ IMAGE Gallery of Ervin Szabó Library
• POLISH SIGNS, Polish Masters workshop and, exhibition, METU
• OMDK 2017, Marcell Puskás: 2nd prize, Laura Sásdi: 1st prize, Dániel Szakos: 1st prize
Our alumni:
• MARCELL PUSKÁS: numerous individual exhibitions, Red Dot Prize
• ZSÓFIA SZTRANYÁK: design of the Hungarian exhibitors, Book Art Festival Leipzig 2017, German Design Award and Hungarian Design Award 2019
• KRISZTINA GYETKÓ: Budapest ZOO celebrates 150th year anniversary – design of the billboards and invitation cards
• KATALIN CSENGERI: graphic artist – IKEA
• ANNA TÖMÖSVÁRI: communication designer – Saatchi&Saatchi
• JÚLIA DÉR, GABRIELLA BÁCSI: graphic designers – PREZI
• DOROTTYA KELEMEN – Deutsche Telecom
• ORSOLYA KOSZTÁNDI – Epidemic Sound
• ZSÓFIA PRESSING – Warner Media
• MERCÉDESZ VÖRÖS – Brightly